12 Insider Grilling Tips & Tricks 
And an in-depth guide for internal cooking temperatures
At BBQ Box, we understand good grilling. Whether it's firing up filet mignon or searing steak, BBQ Box has plenty of ideas to enhance the flavor of your meal. Here are 12 BBQ tips and tricks to make a mouth-watering spread to leave you and your family wanting more.
1. 
Clean the Grill.
First, and foremost, the most important step when grilling any meal is to be sure the grill is clean. Leftover residue from past barbeques can affect the flavor of what you're cooking, as well as add bacteria to the mix. Be sure to wipe off gridirons, clean up fat and liquid deposits, dispose of old charcoal/wood, and clean all cooking utensils. This is imperative when cooking grade-a meat.
2. 
Gas or Charcoal?
Number two on our list of tips is the type of grill you use. Anyone who has ever compared a meal cooked on a gas grill to that of a charcoal grill will tell you how much the grill affects the meat. And, for many people, it's the smoky flavor that they really enjoy. So, if you want that savory, smoky taste, don't use a gas grill. Using charcoal, logs, or wood chips are much better for overall flavor. According to Valentine Warner (Chef and TV personality) "The smoke is an ingredient in itself." And a good way to increase the amount of smoke is to soak your wood chips for at least an hour before use, and then wrap them in tin foil before adding them to the grill.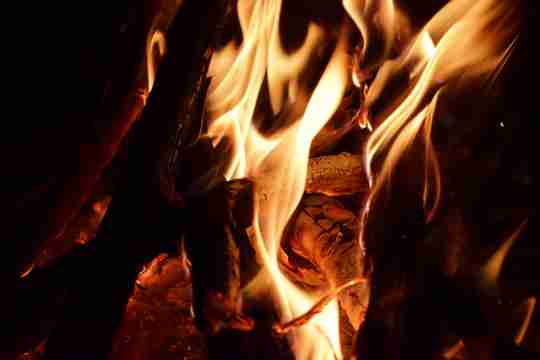 3. The wood
 affects the flavor!
Changing the type of wood changes the flavor of the meat. When using logs and woodchips, there are a variety of types to choose from. And, much like seasoning, the type of wood you use can affect the flavor of the meat. For example, I'm sure many of you have heard of 'Applewood.' It's commonly seen among bacon and deli meats, but is used for any food smoked with applewood. This literally means it was cooked using wood from an apple tree. This will give off a subtly sweet apple flavor. And this can be done with all sorts of fruit trees, to add a particular fruity flavor to the food. A few more popular choices in wood are Oak, Pecan, Mesquite, Cherry, and Hickory.


4. 
Don't squish the meat!
Many of us like the sensation of pressing our spatulas into the meat and watching as the juice runs out from the inside. But what you're really doing every time you squash that burger or flatten that steak, is releasing the fat. And what's so bad about that? To put it simply, you're losing flavor. The liquid inside your meat is like self-seasoned gold. It's what gives your meat so much flavor, even without seasoning. So, the next time you get the urge to push that burger flat against the bars, remember how much flavor you're losing!
5. 
To season, or not to season?
This is the real question. While some people throw ample amounts of spices on their food in hopes to create some sort of extraordinary flavor, there are others who believe that less is more. And, while to each their own, BBQ Box believes in balance. Too much seasoning can cause a most unpleasant meal, while too little can leave your tastebuds severely underwhelmed. It's always a good idea to learn what spices go well together, and which ones enhance the flavor of a certain meat. It's also worth looking into marinades!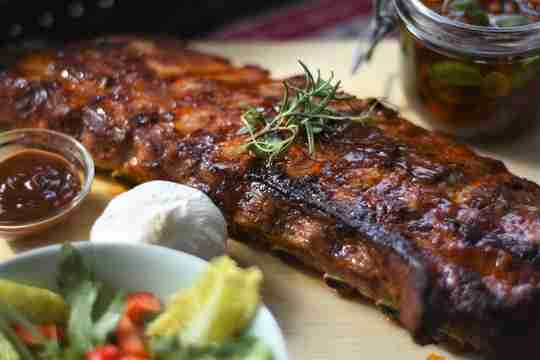 6. Have heat
 zones.
It's important when grilling to be sure that you keep one area hotter than the other, and not to get them confused. One rack should be used on high to sear the outside of the food, and another should be kept at medium to low heat in order to cook the food thoroughly. This technique will prove useful when trying to cook a meal all the way through, while still maintaining a nice char without any burnt edges.
7. 
Chicken cooks low, beef and pork cook high.
If you're looking for chicken with a crispy outside and juicy inside, then it needs tobe cooked on low heat and flipped often. But for pork and beef, the opposite holds true. You want to maintain a higher heat, and flip only a handful of times. Learning which meats cook at which temperatures is crucial for getting perfect skin and juicy centers.
8. 
Don't use BBQ sauce too early
While you may be tempted to lather your meat in your favorite sauce, it's important to hold out until the end. This holds especially true for ribs. Putting on any type of sauce too early into your grilling can cause the sugars to burn and give the food a funky flavor. There is also the possibility that it will turn a weird texture and ruin the consistency of the meat. Save your sauce until the last 30 minutes of grill time. This will create the perfect flavor with the ideal texture.


9. Let it
 rest
Once your food is done grilling, you might be tempted to dive right in. But this is a rookie maneuver. It's important for freshly cooked food to have a resting period. This means that once the food is removed from heat, it is allowed to sit, untouched, so that the juices absorb back into it and keep it flavorful and juicy. We suggest leaving it to rest for about ten to twenty minutes, uncovered, so that the moisture does not build up and make the skin soggy. Resting is the best way to ensure the meat doesn't dry out or lose any of the flavors.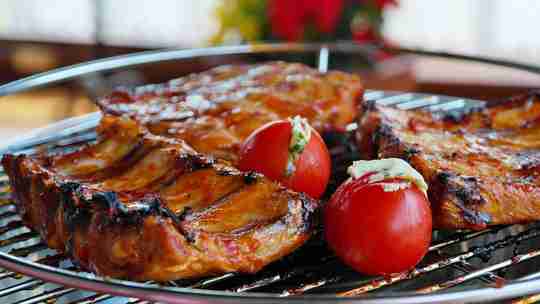 10. Keep plastic
 utensils out of it!
One thing you don't want near your grill is plastic cooking utensils. Other than the harmful materials found in plastic, the possibility of it melting and destroying your food is highly likely. And let's face it, no one wants a forkful of plastic when they're chowing down on a perfectly grilled chunk of meat. Not to mention, they don't last long in the working world. Wooden utensils are preferred for cooking, since their handles don't conduct heat and they can withstand higher temperatures. So, do yourself a favor and put the plastic spatula away. Your food, and your grill, will thank you later.
11. 
InternalTemperature for Cooking.
Another extremely important tip for grilling is the internal temperature of the meat itself. In order to eat with both taste and safety in mind, the meat must be cooked until it reaches its proper internal temperature. This ensures any bacteria are killed off and that the meat is in its prime to eat. But this can be a confusing and time-consuming effort when each cut of meat has its own regulations. So, TheBBQBox has compiled a list of different types of foods and the core temperature needed to grill them to perfection.
Below is a chart provided by the FoodSafety.Gov webpage on safe internal temperatures.
Here is also a chart explaining the degrees of doneness for those who prefer their meals cooked a certain way.
Roasts, Steaks, and Chops:
(Courtesy of https://whatscookingamerica.net/Information/MeatTemperatureChart.htm)
It is important to remember that both time and temperature matter when cooking. If you cook something on too high a setting, it will burn the outside and leave the middle raw. Cook something on too low a setting and it takes much longer to cook. If you take out the food too late, it burns, too early and it's undercooked. It's all a balancing act, but one that can be achieved with a little bit of patience, practice, and our helpful guides.
12. Invest in
 a decent meat thermometer.
A useful tool for checking the internal temperature of the meat is a cooking thermometer. These are far more accurate than using a clock, as they will give you the exact degree of the meat without having to do any of the guesswork. These are very easy to use and fairly inexpensive. You can find them at most grocery stores or order them online.