Barbecue means something different for everyone. For some, it's a meal grilled at family gatherings in order to bring people together. It is more about the who than the what, believing the company is what makes the food worthwhile. For others, it's a journey into fine flavors and an adventure in seasonings. To some people, barbecue is anything that can be cooked on a grill. And to others, still, there are conditions in which to label food as 'barbecue.'
In order to understand what makes barbecue, well, barbecue, we should first learn its origins. The act of 'barbecuing' was recorded 1.8 million years ago, when our ancestor's first began to cook their meat with fire. But barbecue as we know it today actually got its name from barbacoa, a term coined in 1526 by the Taino people of the Caribbean. It wasn't until the colonial times that America picked up the art,introducing it into the culture. It was such an integral part of the people, in fact, that in the 1650's Virginia had forbidden discharge of weapons at a barbecue. Many historical events were directly followed by celebration over a barbecue, and even George Washington was a fan of the food.
Now that we know a bit of its history, let's take a further look into what defines barbecue, and how you can become the master of your own grill!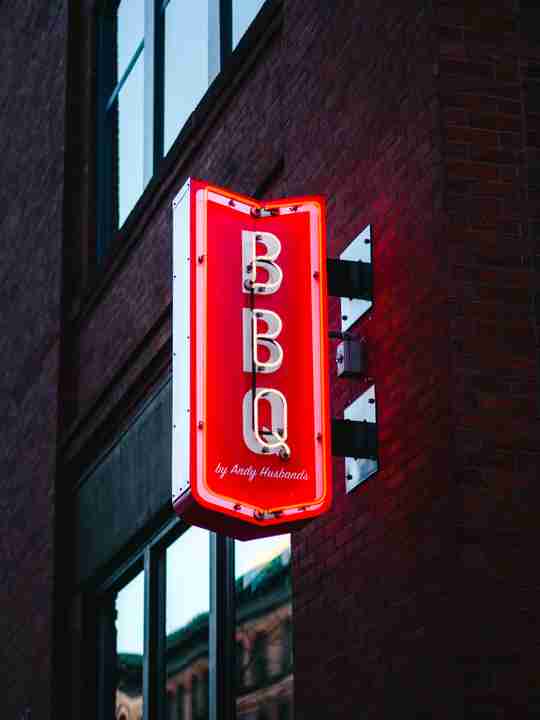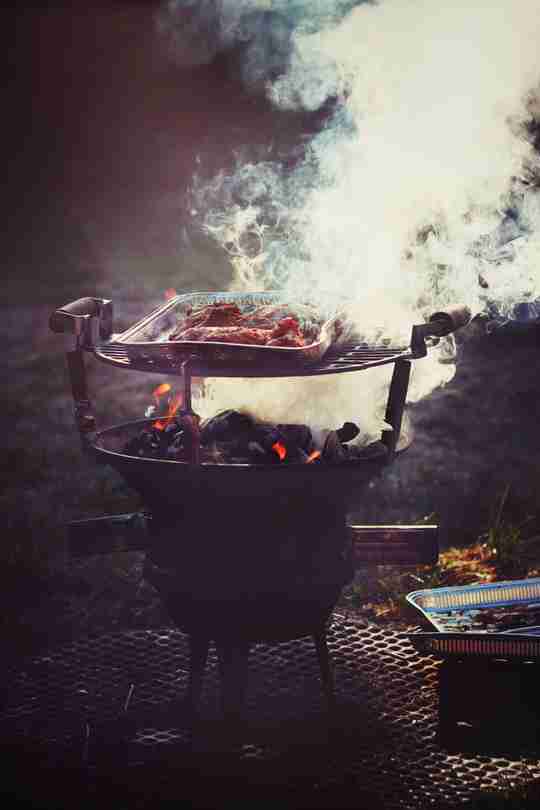 The first step in cooking a great meal comes from understanding the tools at your disposal. Get to know your grill. If you prefer the bacon-like taste and moisture when grilling,you likely have a propane grill. However, if you prefer the more traditional taste, with the benefit of choosing the flavor of your wood chips, then you likely own a charcoal grill. Both have their benefits, and neither is considered right or wrong when preparing your food.
Next, be sure to become acquainted with the different types of meats and the proper grilling methods for the meat of your choice. Like most foods, there is an optimum temperature at which the food is considered safe for consumption while retaining its moisture and tenderness. It is important you find the right internal temperature in order to cook the best barbecue. This varies depending on whether you cook beef, pork, poultry, or seafood. This can be achieved by using a food thermometer. This gives you the most accurate reading without having to cut open the meat or by trying to rely on a timer to determine it's doneness. These can be purchased at nearly any store, or online at Amazon.
Another thing that defines barbecue is the seasoning.You might get overzealous when choosing seasonings for your barbecue, but remember that a little goes a long way. Also, keep in mind which seasonings go best with what you're preparing. Not all rubs, glazes, and marinades are meant to season across the board. Choose a rub that compliments the food, rather than overpowers the natural flavor or underwhelms the tongue. This holds especially true when cooking with wood chips, as the flavor of wood also alters the taste of the food.

When trying to find the right products, a good place to source your seasonings is The BBQBox. This is a monthly subscription service that offers you the chance to try different flavors for a fraction of the price! Here is a list of what is included in each box:

One Sauce or Marinade
One Rub or Spice
One Delicious Edible (Jerky, Snack, etc)
One Sample Package of Premium Wood Chips
One Custom Recipe Showcasing What Can Be Done With Your Box of BBQ Goodness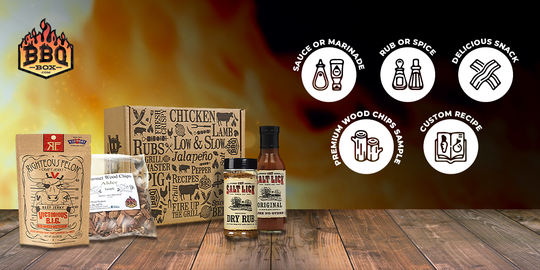 Consider what your preferred barbecue tastes are. There are four main styles used in different regions of the US. There are the 'Carolina and Memphis' styles which represent the older types of grilling with use of pork. Then there is the evolution of the original deep south barbecue, predominantly from Kansas and Texas, which use beef as well as pork. In the south, barbecue is even considered a subculture that differs depending on region, which go as far as to compete in competitions for the title of 'The Best Barbecue.'There are, of course, other regions that have adapted their own style, even adding different meats to the mix. And while many argue what authentic barbecue actually is, it's clear there's more than one way to make good food.
There are three things needed for your meal to be considered'barbecued': Wood, Smoke, and Meat. The most common meat used is pork, particularly pulled pork and pork ribs. The wood and smoke go hand in hand, since the smoke from the wood you use impacts the overall flavor. The sauces are optional, though some states believe it isn't real barbecue without some sort of rub on top. Others,still, believe that barbecue should have nothing other than the natural smoke of the wood it is cooked with. It's all dependent on your personal tastes and what you consider to be a 'true'barbecued meal.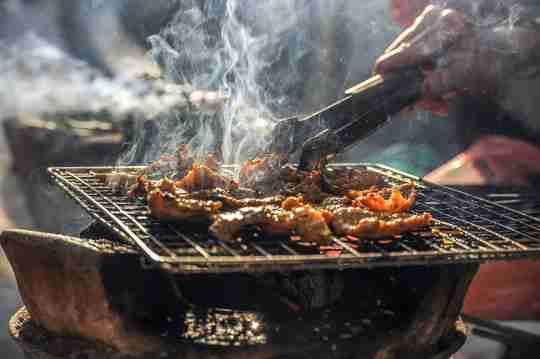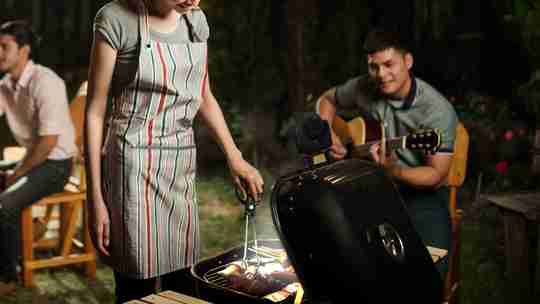 So, whether you find barbecuing to be a joyous pastime on holidays and family gatherings, or a tradition meant to be followed by the ways of old, there are an ample amount of options to fuel your barbecue cravings. The most important aspect to grilling is to do what feels right to you, and to prepare what it is you enjoy. Whether that's an old fashioned pork rib grilled over long hours, or a zesty, southern style brisket that leaves your mouth watering,barbecue is for anyone and everyone who enjoys the craft. Take it from us here at The BBQ box, because we don't just know good spices- We know good barbecue.