At the BBQ Box, we know good food. We also know that how you grill has a big impact on the overall flavor. Sweet or smoky? Mild or rich? No matter your preference, there is likely a way to meet your palette. And it's these flavors that can be altered by the types of wood chips used in your grill. So, let's take an in-depth look at the different types of wood used for grilling and how they make an honest difference in the food's turnout.
A look at the different types of wood chips and their effect on flavor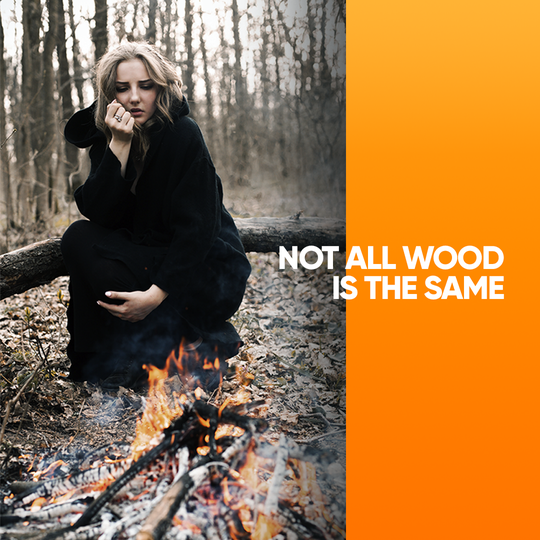 1. Cherry
Cherry wood is used to make food taste sweeter. It is a mild flavoring that goes great with any meat, but especially on salmon, beef, or pork. It can also be combined with other types of wood, to make for an even more refined taste.
2. Mesquite
Mesquite is a classic choice for southwestern BBQ. A lot of grilled delicacies are made with mesquite as the flavor of choice, especially when it comes to beef and pork. Brisket is often cooked with it, as well as many other dishes at BBQrestaurants (particularly in Texas-style BBQ). You'll recognize it by it's bold, earthy, and smoky flavor.
3. Hickory
Hickory is the most popular choice among BBQ aficionados. It provides a strong sweet and smoky flavor. It pairs well with any meat but is very popular with pork, namely bacon, and ham. This is another type of wood that mixes well with other wood chip flavors, especially if you want to dull down the hickory taste. Hickory is best when used with meats that need longer cooking times, like ribs or ham. It gives the skin of the meat a brownish hue.
4. Apple
Applewood is a light wood that pairs best with light items. It makes for a mild, sweet flavor that is very common with bacon and ham and is best when used with white meat like chicken or fish. Because of its mild flavor, it goes great with other types of wood chips or can be used alone for that nice, fruity flavor.
5. Oak
Oakwood works best with red meat, pork, and fish. It infuses the meat with a medium smoky flavor and pairs well with many types of wood, especially fruit woods or hickory for softening out stronger flavors. Oak is dense, and it burns long and slow. Red oak is known for being very strong and should be paired with fruitwood to lighten the flavor, whereas white oak is less 'pungent.' Either make a fine smoking tool for beef, as long as you like hearty flavors!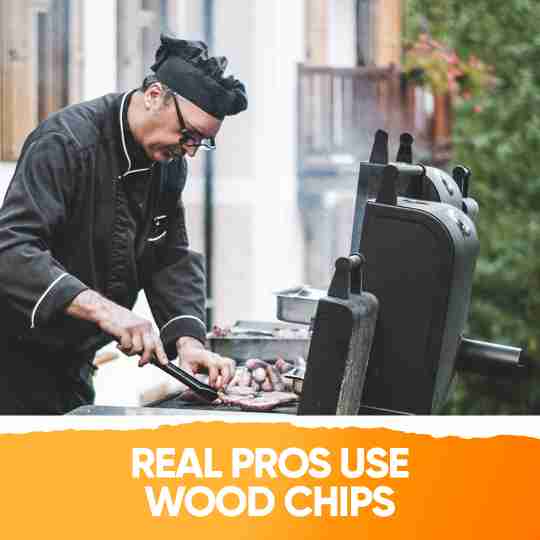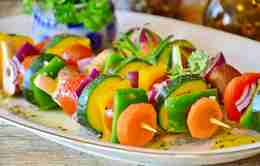 6. Pecan

Pecan goes great with anything! It has a mild flavor that is very similar to hickory, though with a nuttier taste and slightly more tame. It also pairs well with any wood. This is a wood that is ideal for very low heat smoking.
7. Maple
Maple wood goes great with hickory or apple. It is a mild and sweet flavor that works best with vegetables, cheese, steak, and small quarry. It even works well on chocolate! It gives the skin a brownish hue and can really lighten the bold flavors of stronger woods.
8. Alder
Alder infuses a light and slightly sweet taste to food. Fish is ideal for cooking with alder, though poultry and pork can also be used. Be sure that when cooking with poultry, however, that you don't grill for too long or the alder will overpower the flavor.
9. Peach
Peach is a flavor that is harder to come by, but worth the buy if you come across it. It is a softwood that yields a sweet and smoky finish. It can be mixed with any type of wood for added flavor. This is another wood that is similar to hickory but with a milder flavor.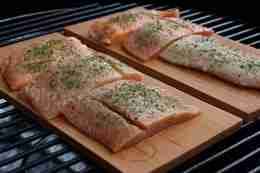 10. Walnut
Walnut wood is perfect for those seeking a heavy smoke taste. It is usually mixed with lighter woods like pecan or apple to dull down the bold flavor. It is perfect for smoking red meats and wild game.
11. Citrus
Citrus wood, like lemon or orange, gives a fruity flavor that is more subtle than that of cherry or apple. They give a mild and smoky flavor that works well on beef, poultry, and fish. Orange is also great for smoking fruit and vegetables.
12. Grape
Grape wood gives a sweet berry taste and pairs excellently with applewood chips. These work best with chicken and other poultry. It is also popular to use with cheeses. Grapevines burn hot and make a lot of tart smoke that can make the flavor very heavy. It also makes the air smell very sweet, just like berries!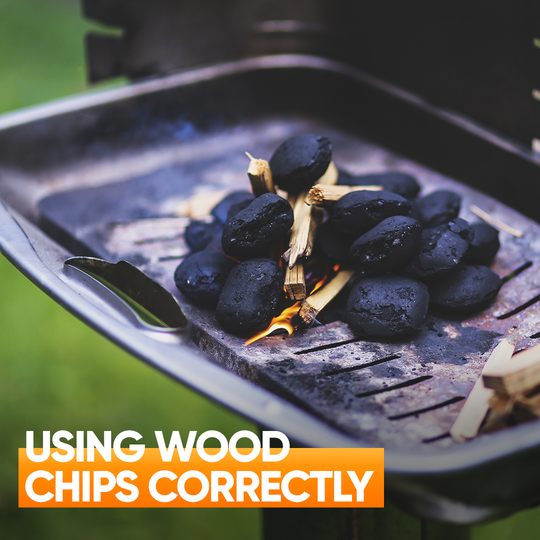 These are just a few kinds of wood that can be used for smoking. Each one is fairly unique and can add a whole new experience to the way you enjoy your barbeque. It is important to note, however, that there are some woods, such as conifers, treated woods, greenwood, and woods from poisonous trees, that are dangerous to use. This can be due to either toxins they produce when burned, the sap, or the chemicals found in the wood that will contaminate your food. Be sure to look up which type of woodchips are safe for smoking and for flavoring your meat beforehand. With that being said, there are so many options out there, that there's sure to be something that fits your particular tastes. It just takes a little research and experimenting to figure it out.
The BBQ Box wants you to have a great grilling experience, which is why we're apt to help you when deciding which types of wood chips work best for your meal. Cooking is an art, so get creative, get messy, and get inspired! Don't be afraid to try new flavors and most of all, put some flavor back into your grilling adventure!