September And October 2021 BBQ Box Recipes
Please find the Recipes for September and October BBQ Box below.  Vides are coming soon.
September BBQ Box Recipes
Grandpa Clyde's Meat Loaf
Ingredients:
2 to 3 lbs Ground Beef

1 packet of Grandpa Clyde's Meatloaf #3
Optional Ingredients:
1 white onion chopped finely.
Included BBQ Sauce
Instructions:
1. Heat grill/smoker to 375°F and add Smoker Box with preferred smoking pellets.
2. Mix grandpa Clyde's packet with 2 to 3 lbs of Ground beef with 2 eggs and the optional onion. Make sure to mix well.
3. Place the mix in a loaf pan and grill/smoke for 1 to 2 hrs or until internal temp reaches 150°F. 
Topping: You can add BBQ Sauce to the loaf after 1 hr of cooking to add extra BBQ flavor to the meatloaf.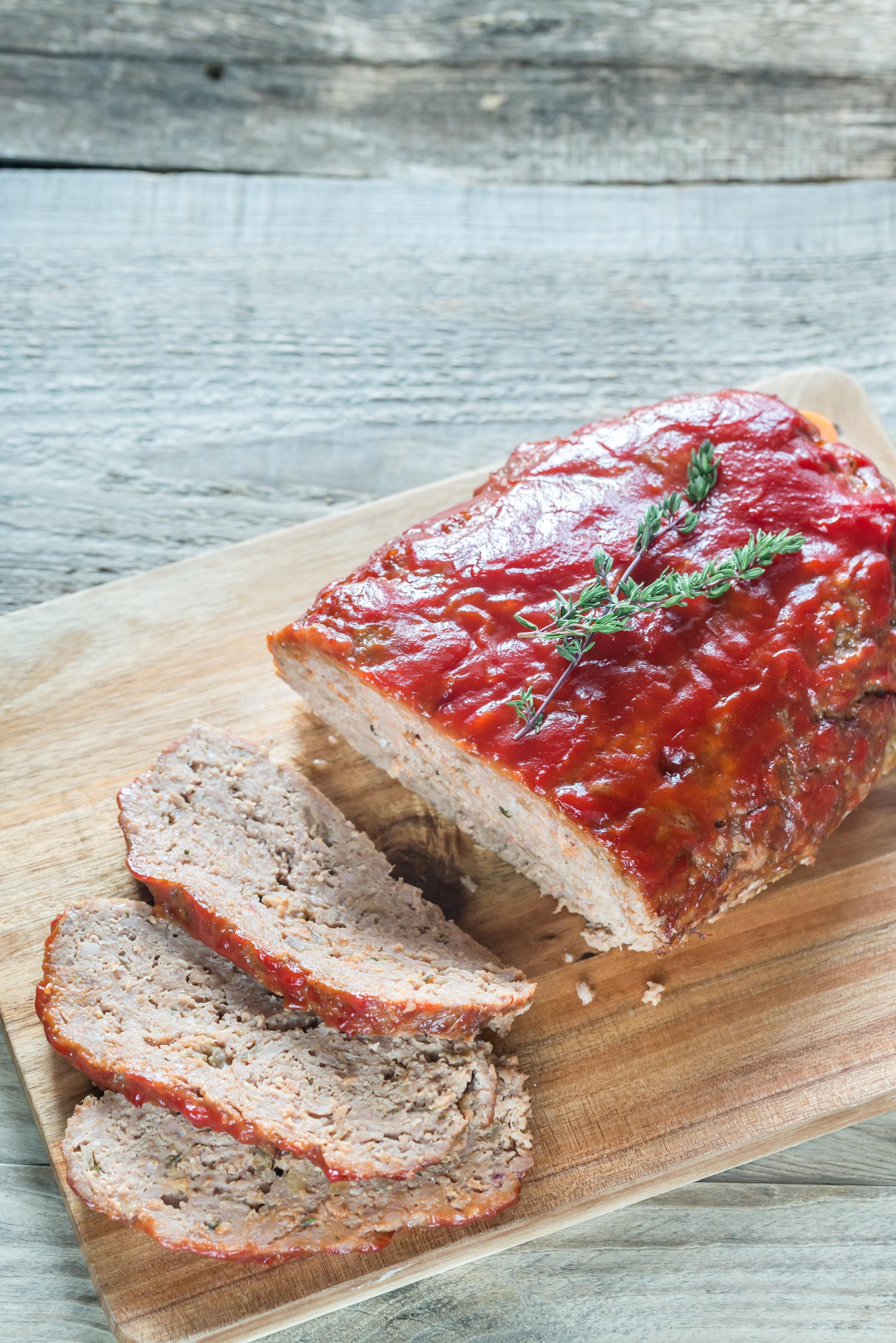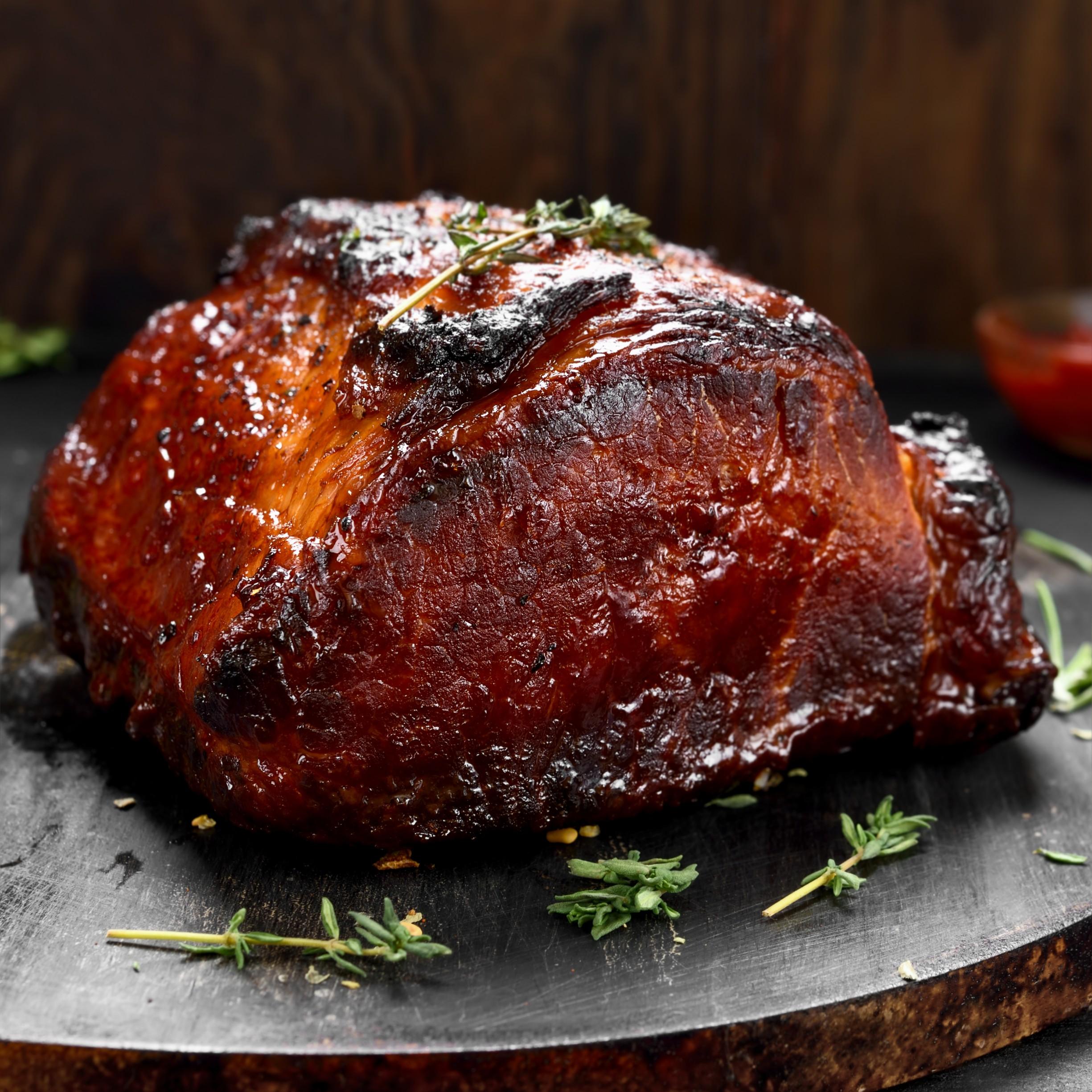 Grilled Pork Chops with BBQ Rub
Ingredients:
4  to 6 pork loin chops

BBQ Sauce
SWEET BBQ RUB:
2 tablespoons brown sugar
2 teaspoon kosher salt
1 teaspoon cracked black pepper

1 teaspoon paprika

1/2 teaspoon ground mustard

1/2 teaspoon cayenne pepper

Instructions:
1. Heat grill/smoker to 400°F and add Smoker Box with preferred Smoker pellets.
2. Combine all the ingredients for the rub and set aside.
3. Apply rub to tase and massage into the meat.
4. Place the chops on the hottest part of the grill and sear for 2-3 minutes on each side. 
5. Move the chops off of the direct heat and baste with BBQ Sauce. Continue cooking for an additional 5-6 minutes per side until the internal temperature of the pork chops reaches 150°F.
6. Remove the chops from the grill and allow them to rest for 5-6 minutes before slicing.
Instructions for Grilled Bacon and BLT Sandwiches:
1. Heat grill/smoker to 350°F and add Smoker Box with preferred Smoking Pellets.
2. Whisk together all ingredients. Set aside. 
3.  Baste with BBQ Sauce and Grill 1/8" thick-cut, smoked bacon on both sides until done. Approximately 10 minutes.
4. While bacon is grilling cut tomato into thin slices and toast the bread.
5. After bacon is done cooking, spread mayo on 2 pieces of toasted bread. Add bacon slices to bread along with tomato and lettuce.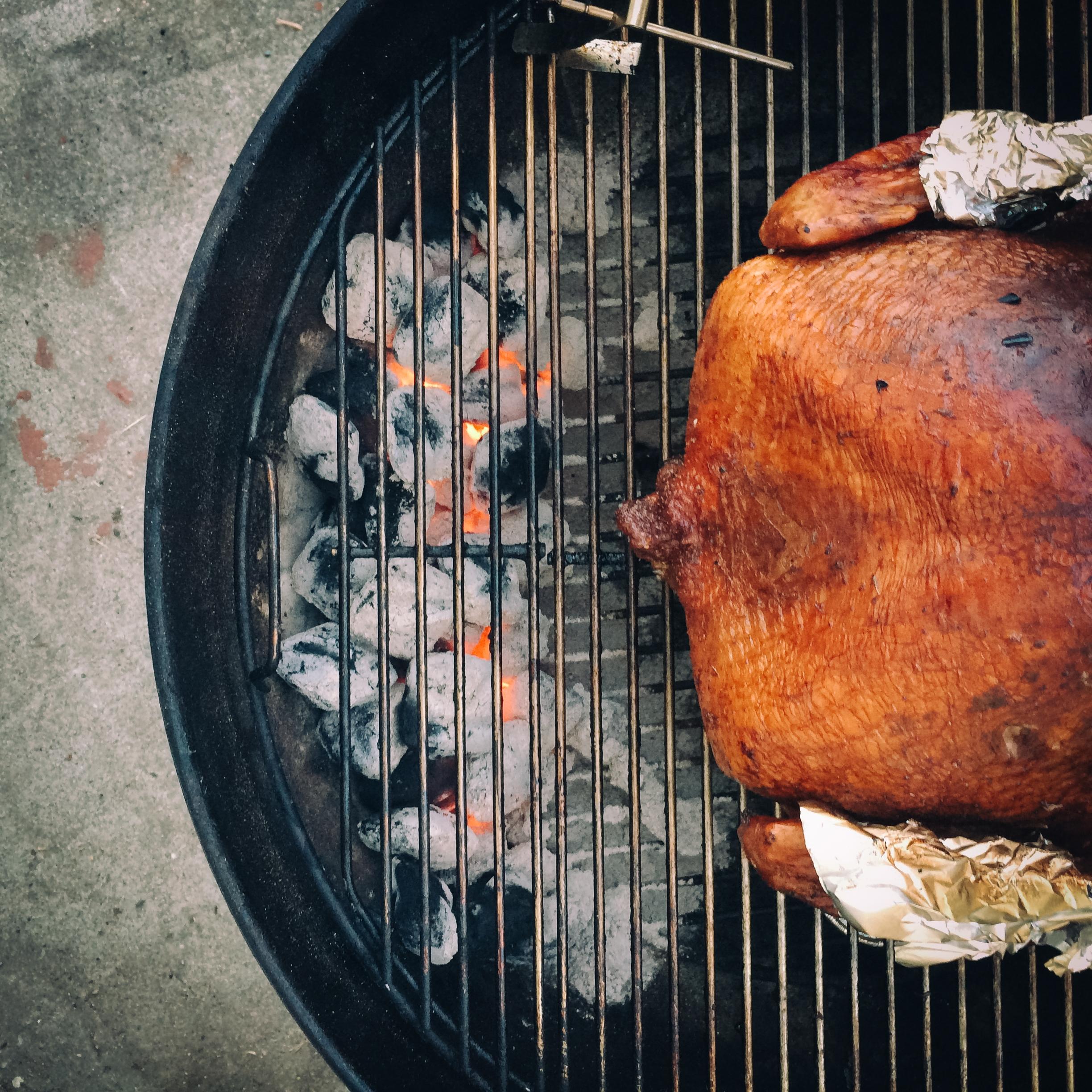 THANKSGIVING SMOKED TURKEY RECIPE
Ingredients:
12 lb whole turkey giblets and neck removed
1 Packet of Holiday Turkey BBQ rub
1 onion quartered
1 lemon quartered
4 sprigs of fresh herbs such as thyme, rosemary, or parsley
3 cups chicken broth
fresh herbs for garnish
cooking spray
Instructions:
1. Preheat the smoker to 250°F Load the smoker box with apple smoking pellets.
2. Coat a large disposable aluminum pan with cooking spray. Place the turkey in the pan and tuck the wings under the body. 
3. Stuff the cavity of the turkey with the onion, lemon, and herbs, then use kitchen twine to tie the legs together. 
4. Sprinkle the BBQ rub all over the surface of the turkey and rub it into the turkey well.  
5. Place the turkey in the smoker/grill. Cook for 6-7 hours, basting with chicken broth every 30-45 minutes until a thermometer inserted into the thickest part of the thigh registers 165°F.  Refill the smoking pellets as needed.
6. If the turkey starts to get too dark, cover it with foil.
7. Let the turkey rest for 10-15 minutes then transfer to a serving plate. Garnish with herbs if desired, then serve.
Garlic Roasted Lamb Shoulder with Raspberry Chipotle Glaze
Ingredients: 
Olive oil
1 tablespoon plus 1 teaspoon kosher salt, or to taste
2 teaspoons freshly ground black pepper
8 large cloves garlic, peeled and sliced in half lengthwise
1 tablespoon chopped fresh rosemary
1 tablespoon chopped fresh sage
1 tablespoon chopped fresh thyme

Grandpa Clyde's Raspberry Chipotle BBQ Sauce
Instructions for Garlic Roasted Lamb Shoulder with Raspberry Chipotle Glaze

1. Heat grill/smoker to 350°F and add Smoker Box with preferred Smoking Pellets.
2. Place a roasting pan over 2 burners over medium-high heat. Add oil to coat the bottom and heat. Season the lamb shoulder with 1 tablespoon of salt and 1 teaspoon of pepper. Place the shoulder in the roasting pan and sear on all sides until golden brown, about 2 to 3 minutes per side. 
3. In a food processor, combine the garlic, rosemary, sage, and thyme. Process until smooth. Add enough oil to make the mixture a good, spreadable consistency. Season with the remaining 1 teaspoon salt and 1 teaspoon pepper 
4. Remove the lamb from the heat. Carefully rub the garlic-herb mixture over the pork loin. 
5. Grill/Smoke until an instant-read thermometer inserted into the center of the shoulder registers an internal temperature of 145°F, 2 to 3 hrs. Five minutes before removing the lamb from the Grill/Smoker, evenly spread Raspberry Chipotle BBQ Sauce over the top. 
6. Once the shoulder is done, remove it from the Grill/Smoker and tent with aluminum foil to keep warm. Let rest for 10 to 15 minutes before carving.
Instructions for Chipotle BBQ Chicken Sandwich 

1. Heat grill/smoker to 350°F and add Smoker Box with preferred Smoking Pellets.
2. Combine the smoked paprika, garlic, powder, salt, and pepper in a small bowl. Cut any large chicken thighs in half to make them more sandwich-sized. Season both sides of the chicken thighs with the prepared spice mix.
3. Add the seasoned chicken and cook for 5-7 minutes on each side, or until the chicken thighs are well browned and cooked through.
5. Remove the chicken from the heat and brush BBQ sauce over both sides of each piece.
6. Add the coleslaw mix, sliced green onions, and ranch dressing to a bowl. Stir until everything is combined and evenly coated in dressing.
7. To build the sandwiches, place one piece of BBQ chicken on each bun and top with a heaping scoop of the ranch slaw. Serve immediately.