Take a Savory Trip With Us: The Top 20 BBQ Restaurants in America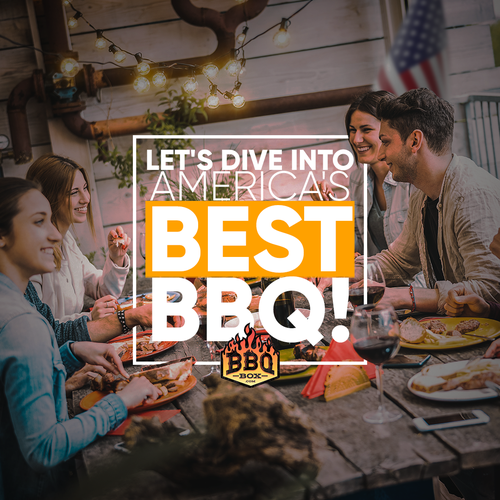 In America, we know good Barbecue. From sweet and savory, to smoky and mild, there's a flavor for just about anyone looking for a BBQ plate. And while plenty of places make a good rack of ribs, there's quite a bit of debate over the title of 'The Best.' So, what are the best BBQ cities in America? Here's a list of twenty of the best, finger-lickin' good barbecue joints in the US.
Where is the Best BBQ in USA?

Kerlin BBQ
Plenty of people say that Texas does barbecue better. And this just might be the case for Austin, TX, home of Kerlin BBQ. With a 4.8 out of 5-star review, Kerlin's is known for making some of the best barbeques in the Texas area. Open Wed-Sun from 11-4 or until sold out, Kerlin has a menu with a range of meats, sandwiches, kolaches, and sides.
They also offer catering, which is perfect for parties or company luncheons. Preorders are also available with a $50.00 minimum, so you don't have to worry about your favorite foods being sold out. Here is a list of the meats they offer:
Prime Angus Brisket
Pork Ribs
Pork Shoulder
Beef Hot Links
Pork Belly Burnt Ends
Lewis Barbecue
In Charleston, NC, you'll find Lewis Barbecue. John Lewis perfected his craft in Austin before bringing his beef eastward in 2016. He wanted to provide the pork-centric city with more beef and southern flavor. His barbecue keeps its Texas-style tastes with meats like brisket, ribs, turkey, and house-made sausage. There's also a full bar, providing you with the perfect dining experience. 
La Barbecue
Another credit to Austin, TX, for making the list once again! The owner of La Barbecue, LeAnn Mueller, hates sweet flavor in her culinary creations, and all her recipes are done with savory and salty rubs. They're known for making a tender brisket, cooked slowly over 14-16 hours over oak wood. Their beef is free from hormones, and the cattle are grass-fed at a local ranch. La Barbecue has an extensive menu, with meats, sandwiches, and sides galore. It's definitely worth the visit if you're in the South Texas area.
A&R Barbeque
Arnold and Rose Pollard opened A&R in 1983 in Memphis, TN. It started as a fast-food barbecue joint before slowly morphing into a dining experience that caters to parties and large groups and offers catering. And while they may be famous for their barbecue sandwiches, they have an extensive menu with plates and sweets that'll knock your socks off. They are open every day of the week and offer online ordering for your convenience.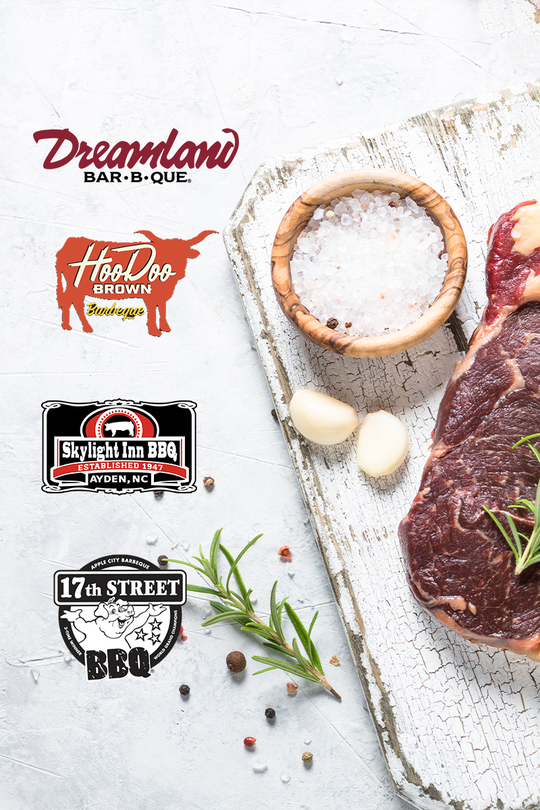 Dreamland Barbeque
Dreamland is located in Tuscaloosa, AL, where the founder, John 'Big Daddy' Bishop, opened its doors in 1958. In 2014 it was quoted in the 'USA Today' as being 'the most famous rib joint in the east.' And that's for a good reason.
Dreamland BBQ upholds Mr. Bishop's take on the barbecue by using the same technique to cook and coat the ribs he used six decades ago. They are cooked over hickory smoke and glazed with their signature vinegar-based BBQ sauce. They are so confident you'll enjoy their food that their motto is "Ain't nothin' like em' nowhere."
Hoodoo Brown
Hoodoo Brown in Ridgefield, CT, was inspired by its owner Cody Sperry when he went on a guys trip to Austin. They went to over a dozen barbecue joints, where many of the owners shared their secrets to great Texas BBQ. Starting as a catering business, he was inspired by customers and those close to him to open up a business, which he did in 2015.
They are open Tuesday through Sunday, with catering and reservations available. Here you will find all types of bbq, desserts, sandwiches, sides, salads, and appetizers. From BBQ nachos to fried chicken and cornbread waffles, there is something for everyone at Hoodoo Browns!
Skylight Inn BBQ   
Skylight Inn, located in Ayden, NC, was established in 1947 by Pete Jones at 17! They believe in cooking the old-fashioned way, which is with good wood. They are best known for their signature cooking style of whole hog BBQ, served as a plate or on a delicious sandwich. They are open Monday through Saturday. Skylight Inn also has an online store to shop their merch and represent the brand of BBQ you love best!
17th Street Barbecue 
Mike Mills and his daughter Amy have been running 17th Street Barbecue since the early 90s in Murphysboro, IL.  Their baby back ribs have won championships and countless competitions because of their 'Magic Dust' rub. They were mentioned in countless articles, including the Huffington Post, for 'extraordinary ribs.' Mr. Mills believes that 'Barbecue soothes the soul.'
Cattleack Barbeque
Open every Thursday, Friday, and first Saturday of each month, Cattleack is located in Dallas, TX. The owner, Todd David, turned his lifelong hobby into a beloved business in 2010. Cattleack also offers Akaushi, which is a healthy and delicious Japanese beef. Another reason they are so beloved is that you are encouraged to BYOB! Their signature sandwiches are nothing to scoff at either, known appropriately as The Toddfather and The Pitboss.
Harp Barbecue
Located in Raytown, MO, this joint is owned by Tyler Harp. He has been to over 300 of the best bbq restaurants and learned from each place he experienced. Mr. Harp makes a mean brisket, sausage, and burger. It can be a bit difficult to get a taste of their bbq, however, as they are only open for a few hours on Saturdays and lines begin forming before opening. But if you manage to get there early enough to get some of their meat, you won't regret it!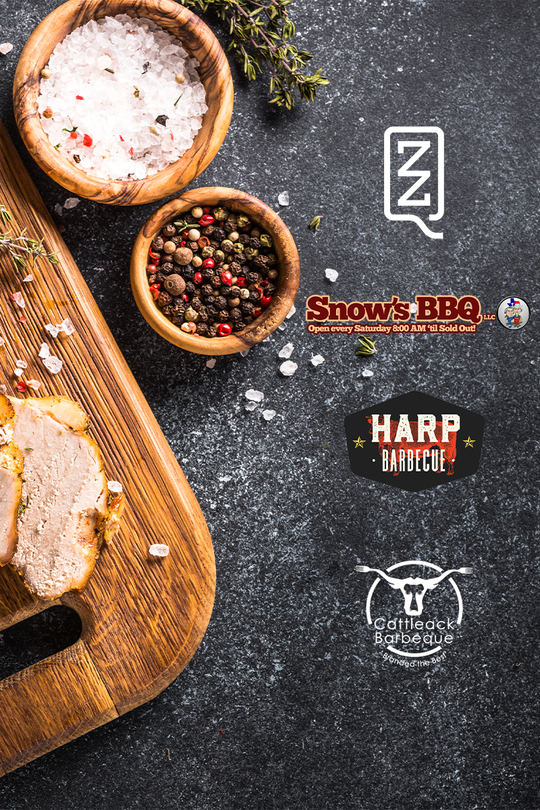 Snow's BBQ
Kerry Bexley is the owner of Snow's down in Lexington, TX, working alongside Ms. Tootsie and his daughters. This establishment was opened in 2003, and they began a quick rise in popularity, especially among Texas BBQ aficionados. One of their most notable benefits is their flat rate shipping! This makes it possible for non-Texas residents to enjoy their fantastic BBQ.
In 2008, they were nominated as the best Texas BBQ in the world by 'The New Yorker, and in 2017 they were voted as the #1 BBQ in Texas in an article of 'Texas Monthly.' They offer brisket, ribs, pork shoulders, turkey breast, sausages, samplers, and unique sauces. Not to mention, they have plenty of novelty items that are also available online.
ZZQ 
ZZQ can be found in Richmond, VA, run by pitmasters Chris Fultz and his wife, Alex Graf. He is a Texas native who believes in making barbecue authentic by using Central Texas flavors and the influences of Central Virginia.
Their menu is diverse, with everything from steak to breakfast tacos. A few unique flavors on their menu include a jalapeno mac n' cheese and red cabbage and pineapple coleslaw. They have been mentioned in several articles and shows, such as The Food Network and National Geographic Traveler.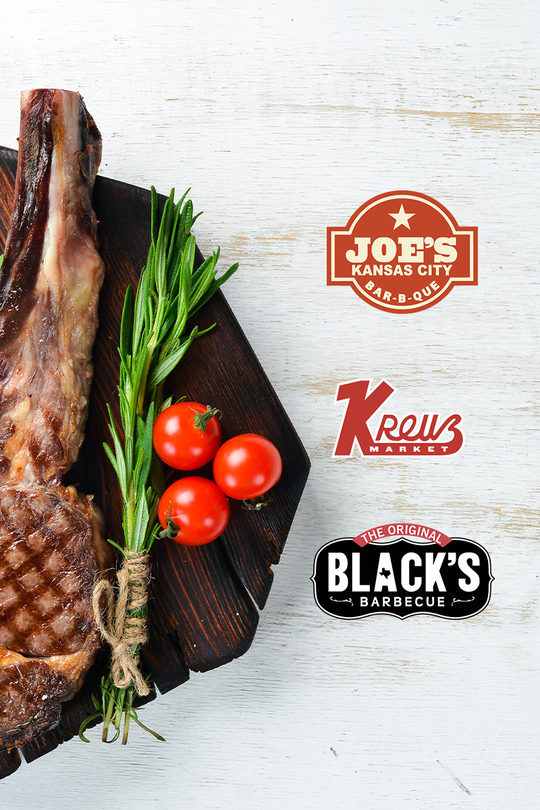 Joe's Kansas City Bar-B-Que
Owned by Jedd and Joy Stehney, Joe's, as you know it today, has been open since 1997. From humble beginnings, which started with a barbecue contest in 1990, this BBQ joint quickly rose in popularity. They have been crowned 'Grand Champion' of BBQ over many years in the competition circuits.
Their meats are made with White Oak, which perfectly flavors their pork, beef, poultry, and sausage. Their rubs, seasonings, and sauces are even gluten-free! If you can't make it down to Kansas to give their food a try, you can also order it online!
Honey 1 BBQ
Honey 1 is a BBQ joint in Chicago, IL, ran by a father and son duo hailing from Arkansas. They have tinder spareribs, rib tips, hot links, smoked chicken, and crispy catfish that people go nuts for! They are open Tuesday through Sunday for lunch and dinner, and the prices are unbeatable!
Update: Honey 1 BBQ is currently closed.
Kreuz Market
Kreuz may be lesser known than the others, but it doesn't mean it doesn't deserve a spot on our list! Lockhart, Tx, where Kreuz is located, have slowly earned the title as the 'capital of smoked meat. In 1875, Jesse Swearingen opened the first meat market in Lockhart, and in 1900, Charles Kreuz Sr. borrowed $200.00 and bought it from him. It started as a market, before becoming a restaurant only in the '60s.
This BBQ joint is owned by Keith, who makes the meats the same way his grandfathers did over a century ago. They make dinner meals, along with servings of beef, sausage, turkey, and pork. 
Black's Barbecue
Black's has locations in Austin, Lockhart, New Braunfels, and San Marcos, TX. It originates, however, in Lockhart. It has been family-owned since 1932 and continues to serve fantastic barbecues with pickup, delivery, and shipping options also available.
They have an 80-year-old sausage recipe that is sure to please BBQ lovers, an array of meats, sandwiches, and sides. And don't forget the dessert! Black's Barbecue offers peach cobbler, pecan cobbler, banana pudding, and ice cream.
Killen's Barbecue
Killen's is another Texas favorite, though much newer than some of the other joints on our list. Opened in 2013, Ronnie Killen was determined to keep the feel of old-style BBQ cook-offs he experienced in his youth.
Here you can buy meat by the pound, meat plates that range from 1-3 different meats, sliced beef/chopped beef and pulled pork sandwiches, as well as some fantastic desserts. They are open Sunday-Thursday starting from 11 am until they run out! Better hurry in for meat that falls right off the bone!
The Salt Lick BBQ
Driftwood, TX is home to The Salt Lick BBQ, where its history is truly inspiring. Bettie Howard was a young orphan who had agreed to marry a surveyor named James Howard to take her to Texas. On their way to Driftwood, Bettie seared and slow-cooked the meat over coals, which is the same method the Salt Lick uses today. She gave birth to nine children, Thurman, who served in the navy and met his wife, Hisako. The pair traveled back to Salt Lick, where Thurman was determined to settle where his folks had planted roots.
After many attempts at making several plans word out, the Salt Lick was established in 1967. Their son, and current owner, Scott Roberts, has kept the tradition and values alive. The Salt Lick offers plates, sandwiches, homemade desserts, and an all-you-can-eat option.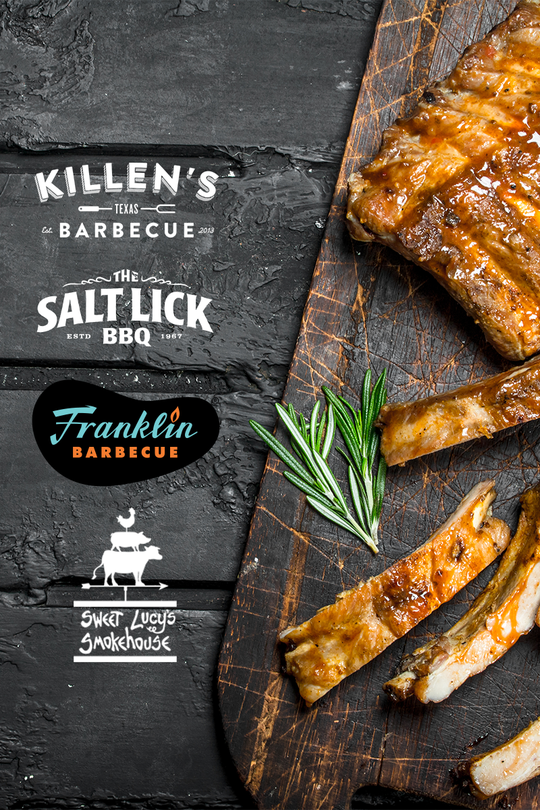 Franklin Barbecue  
Franklin's is operated in Austin, TX, under Aaron Franklin and his wife, Stacy. Aaron is a pitmaster and has written a New York Times best-selling novel called 'Franklin Barbecue- A Meat-smoking Manifesto' and 'Franklin Steak.' Texas Monthly rated them the 'Best barbecue joining in Texas,' and Bon Appetit gave them the title of 'Best barbecue joint in America.'
Their BBQ has been commended by Jimmy Kimmel, Anthony Bourdain, and President Obama. So revered is their food that they have a gift shop, where you can even order Franklin merch from their webpage. They sell everything from gift cards to clothes and everything in between.  
Sweet Lucy's
Located in Philadelphia, PA, Sweet Lucy's uses a low and slow method to cook their meat, which sometimes takes all night! They take pride in their wood-burning process inside a closed pit and gives the meat a pink hue packed with aroma and delicious flavors.
Favored for their baby back ribs and sliced brisket, Sweet Lucy's occasionally runs out of stock before the day even ends! This is why stopping by early is key to getting your hands on a plate of delicious BBQ! This is the reason they offer orders to be placed in advance. Be sure to stop by or check their webpage for more details!
Good barbecue can be found all over the states, and while we could spend weeks writing out the best joints to get your fixins', this list is an excellent place to start!
The best BBQ isn't always found in large chains but frequently is run by mom and pop shops or businesses from humble backgrounds. It is located in places that take pride and joy in their work and honed their craft over the years to be great. While what is considered the best barbecue is entirely up to the customer, we know that quality trumps quantity and that a pit run by a skilled pitmaster is the key to delicious food!    
CAN'T GO OUT? MAKE YOUR OWN BBQ OR RECEIVE IT AT YOUR DOORSTEP!
Bold Flavor Rub for All Meats
Hickory Smokehouse BBQ Sauce
BBQ Box Gift Subscription
Beef Jerky Gift Subscription Box