Who doesn't love a perfectly grilled plate of ribs? Summer is the best time for grilling, without a doubt, but we can all enjoy our favorite meat and veggie dishes all year long. With that said, many think that grilling is a science. We couldn't disagree more -- because for us, grilling is an art. Yes, there are technical things you have to check for to ensure you aren't burning your meat or undercooking steaks, but grilling is more a passion than it is anything else.
Think of enjoying dinner outside -- on your patio, on the balcony, or wherever with the stars overhead. That sounds like a perfect evening meal. Outdoor grilling brings comfort because it's an ideal family activity. Invite a few friends over, share delicious food, and you're in for a great time. 
Still, a lot of people feel intimidated by the whole idea of grilling. It can be scary at first but trust us -- anyone can become a grill master in no time. All you need is proper guidance and some practice! And with that in mind, let's get to our expert grilling tips!
15 Grilling Tips You Need to Know
Here are 15 tips to improve your grilling that you wish you knew earlier. Good luck to you, and enjoy grilling!

#1: Room Temperature is the Right Temperature
Admit it - you have at least once grabbed a slab of meat straight from the freezer and threw it on the grill. This is not the right way to go. Grilling is a science and an art. It takes a lot of time, sure, but it is so worth it.
By thawing meat properly and letting it come down to room temperature on its own, you are introducing minimal shock to the meat when you start grilling. This means that the meat is evenly cooked, letting you enjoy each bite later on!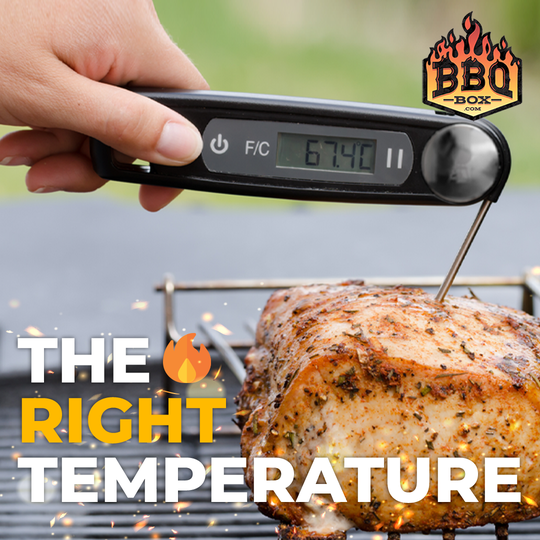 #2: Metal on Metal
It's not just the grill or the meat that you should think about. When it comes to grilling utensils, it's not recommended to use plastic utensils for apparent reasons. Plastic melts when it comes in contact with intense heat. So if you're prepping your grilling station the night before, make sure you've got metal tongs and utensils, enough charcoal or gas for the grill, and your favorite drinks chilling in the fridge to cool you off when grilling.
#3: Cleanliness is Next to... A Perfect Grill
Always - ALWAYS - start with a clean grill. Contrary to what our grandpa or uncle says, the flavor of recent dishes won't improve the taste of your barbecue. Don't let the leftover skin of yesterday's grilled fish cling to the slab of steak you're cooking today. 
The best way to clean your grill is to keep it hot, then use a durable metal brush to keep the grates clean after each use.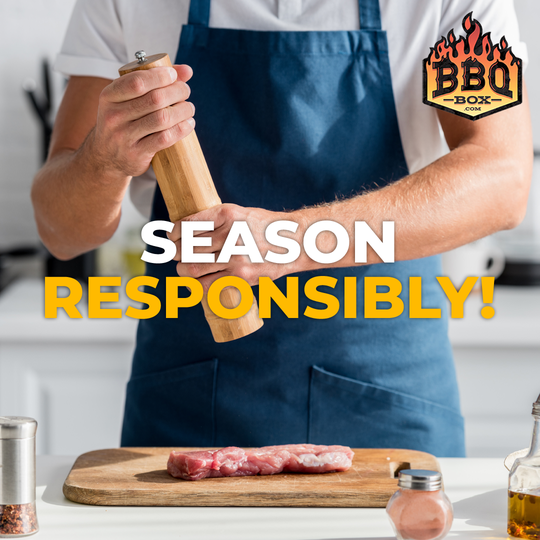 #4: Don't Skimp on the Seasoning
There's no point in holding back on seasoning, especially if we're talking about significant cuts of meat. The thicker the slab, the more liberal you should be with your salt and pepper.
The same applies to any dry rubs that you might be using. A general rule for home grilling is to use two times the amount of salt that you think is enough.
#5: Be Patient with the Sauce
One common mistake by home grillers is adding the sauce too early. This causes the sugars in the [barbecue] sauce to burn and overcook instead of caramelizing into a perfect glaze on your chicken or ribs. 
So what should you do? Wait until the last 5-15 minutes of grilling before adding the sauce. Isn't that too late? No! It's the ideal time to add the sauce because it'll allow slight caramelization for the sauce to set on your meat.
#6: Learn How to Use Heat Zones
You may or may not have heard of heat zones, but the idea is to have one portion of the grill top with a high amount of heat for searing the exterior side of your meat and veggies. You'll also want another section at low to medium heat for thorough cooking. It's crucial not to confuse one area for the other!
#7: Don't Be Fidgety with Your Food!
We've all seen it before -- there are home cooks who grill the same way they cook on the stove. When you're grilling, fight the urge to move food around. The less you flip and move food around on the grill, the better it is. We recommend flipping meat only once! We understand the tendency of flesh sticking to the grill, so you feel the need to move it around to avoid sticking and burning. But did you know that meat will unstick on its own when it's ready for flipping? Now that's convenient!
#8: Preheating is Key
Just like baking, grilling works better with ample time for preheating. To know if the grill top is hot enough, simply hold your hand at least 4 inches above the grate and start counting. If you count to two or three Mississippi, you know you have a hot fire. It takes up to 4 or 5 Mississippi for medium-high heat and up to 8 or 10 Mississippi for medium-low heat. 
The level of heat you need depends on the type of meat you're grilling, as well as the recipe you're following. Regardless of what you're cooking, making sure that the grill is hot enough is essential. It doesn't just cook food properly; it also eliminates bacteria and ensures your food is safe for everyone.
#9: Coat Seafood with Mayo
If you're struggling with grilling seafood, know that the secret lies in one potent condiment: Mayonnaise! Believe us; we know how difficult grilling fish is. It doesn't take long to realize how easily seafood sticks to the grill, followed by an entire mess of the flesh falling apart! 
But did you know that there's one easy, convenient way to avoid this? All you have to do is to coat your fish with a thin layer of mayonnaise. Plus... it adds delicious flavor to your fish! Now, there's a true grilling life hack if we ever saw one.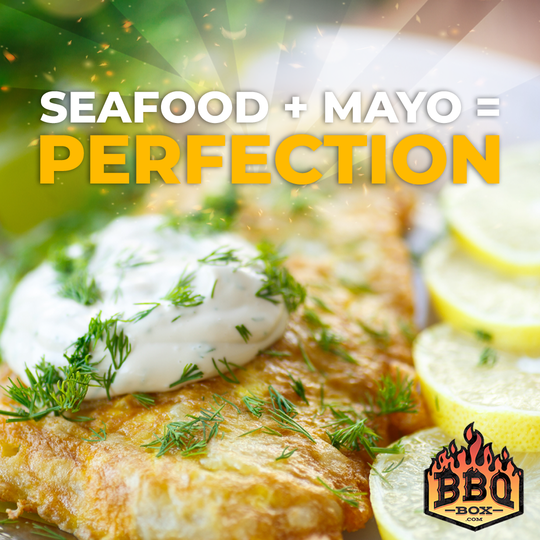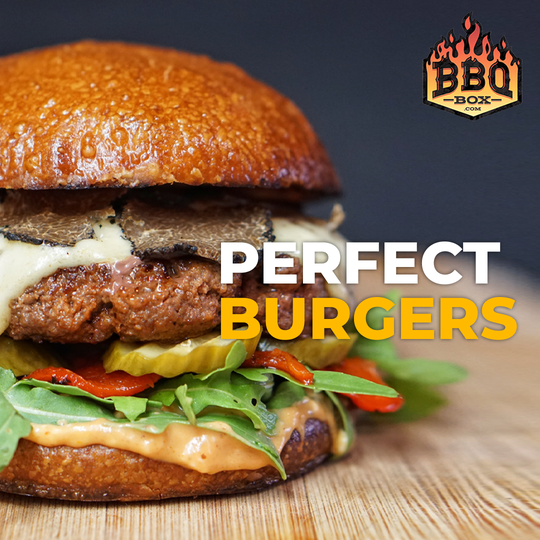 #10: The Right Way to Grill Burgers
There is no single perfect way to create a burger. Every person loves their burger a different way, with various ingredients and condiments. But we can all agree that a perfectly grilled burger patty can unite all burger lovers. This all starts by avoiding grilling burgers the wrong way. Yes, there is a wrong way.
When making burgers from scratch, you'll notice that it's very easy for them to get thick in the center. It can also be challenging to get them to the width you want. So what do you do? It's pretty simple: just pinch the center of the patty with a spoon or your fingers to make a small indent. This way, when you grill it, it won't get too thick even when it squeezes up. 
And again, we remind you to avoid flipping them repeatedly! Once is more than enough.
#11: Be Prepared for Flare-Ups
No one wants to call 911 because of a backyard grill fire! So it's best to be prepared for any flare-ups. Make sure you have a spray bottle handy while cooking. Make sure it's filled with water and within your reach at all times. You don't want flames during grilling because they can char your food and create an unpleasant, bitter aftertaste. 
Be sure to dampen any flare-ups using the spray bottle as soon as you see them. Spraying water is ideal because it can put out the flares without canceling the grill's heat.
#12: Optimal Meat Temperature
When you watch cooking shows on TV, professional cooks make it look effortless to tell when meat is ready. They just touch it and know instantly if it's cooked enough. If you want to know how they do it, it's pretty straightforward: they feel the meat, and if it's soft (kind of like the flesh between your thumb and index finger), it's rare. If it's similar to the feel of your cheeks, then it's medium-rare. If it's as firm as your forehead, it's well done. 
Unless you're Guy Fieri, we suggest you buy a good meat thermometer. It'll cost you around $10, and more importantly, it'll boost your skill (and confidence!) with cooking and grilling. Accuracy is crucial, especially with meat. You won't want to serve half-cooked meat and risk salmonella.
#13: Don't Squish Meat
Do your best to avoid flattening and squeezing the meat. You know what we're talking about. It feels really satisfying to see the sizzling flame when you squeeze a burger patty down with a spatula. This flame burst comes from fat, which oozes out of the burger when you squish it, which would've given it a juicier flavor. So the lesson is: Do not squish meat because you're wasting away a lot of the meat's moisture and taste.
#14: Slightly Undercook Your Food
The keyword here is "slightly."
If you've ever heard of the term "carry-over cooking," then that's what we're referring to here. It means that food keeps on cooking on its own even when you take it off the grill. Food temperature is expected to rise to 5 degrees after leaving the heat, so put this into consideration to avoid overcooking or overdrying your food.
#15: Grilling Starchy Veggies
We've talked about meat and fish. But what about vegetables? The secret to grilling starchy veggies like broccoli or potatoes is pre-soaking them. Grilling veggies can be quite tricky, but they can be an excellent side dish to your steak or chicken if done right. It's also a unique way of enjoying your greens.
Simply soak or marinate them in a mixture of water and vinegar. The reason behind this is that it adds to their moisture content. It also reduces acrylamide production during cooking, which is a carcinogen created when starch is cooked at high heat. So in a way, you're making veggies... even healthier!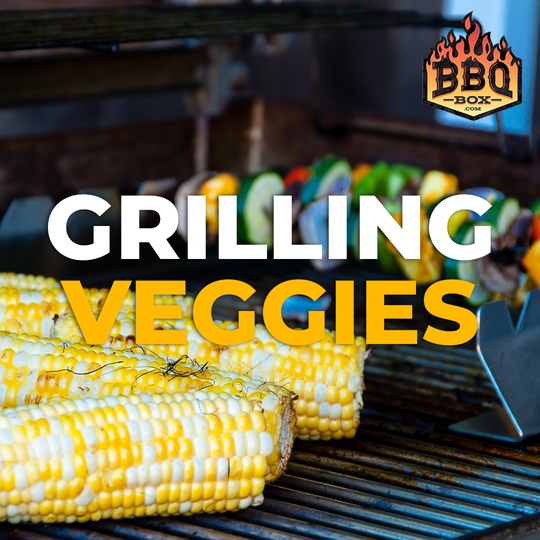 Grilling is all about fun. Make sure to put these tips to heart. If you don't get your grilled dishes right the first time, don't stress too much. It's a hard way of cooking. But as they say, practice makes perfect. And hopefully, these tips will help you in your grilling journey. Happy grilling and bon appetit!

CHECK OUT OUR MOST POPULAR CONTENT